PATA Norway Chapter, Aeroflot and Tour Mongolia have the pleasure of inviting the Nordic PATA members to a fantastic Agent Educational Tour to Mongolia 12.-18.sept 2019.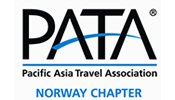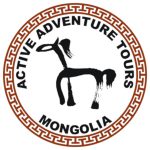 Do not miss this great opportunity to get to know this fascinating country.
We will enjoy the nature and culture, visit a nomad family, stay in Ger camp and visit cultural sites and attractions.
12 Sep - Day 1 – Departing Scandinavia
Departing OSL on SU 2175 at 13.00
Departing ARN on SU 2211 at 12.40
Departing CPH on SU 2659 at 12.55
Departing HEL on SU 2207 at 13.25
13 Sep – Day 2 – Welcoming day & City sightseeing (L, D)
Arrive in Ulaanbaatar the capital city of Mongolia. Transfer to your hotel. Morning you will attend city sightseeing tour in Gandan monastery and National history museum. Lunch at restaurant. After lunch drive to Chinggis Khaan Statue complex for 75kms. Visit sites. Then drive back to Ulaanbaatar. Evening enjoy traditional art performance. Welcome dinner. Stay overnight in hotel.
14 Sep – Day 3 – Travel to nomad community (B,L,D)
Travel to Gurvanbulag soum (a local administration unit) in Bulgan province around 280km. We will reach to community based Ger camp. Afternoon we will visit a nomad family, learn and enjoy their unique traditional culture and hospitality. They offer unconventional home-made special dairy products, such as "aaruul"- dried curds, Mongolian salty milk tea – Suutei tsai and so on. You can interact with nomad people and get more intimate with their nature hugging lifestyle.
In the evening, you will enjoy Mongolian traditional games including archery, knuckle bone shooting and "Shagai". Stay overnight in community based Ger camp.
15 Sep – Day 4 – Travel to Kharakhorum & visit Erdene Zuu Monastery (B,L,D)
Travel to Kharakhorum for 100km. We will visit Erdene Zuu monastery, the largest and first Mongolian Buddhist temple complex built on the remains of ancient Mongolian capital Kharakhorum city. Then we will visit to a newly established local museum. Exploring sites around Kharakhorum. Stay overnight in Ger camp.
16 Sep – Day 4 – Travel to Khognokhaan Mountain (B,L,D)
Travel to Khognokhaan Natural Reserve for 100km, the unique combination where mountains, forest and Gobi-type landscapes are all in one location. The area has been protected since 1997 and covers 46,900 hectares of giant granite mountain of Paleozoic age and its surrounding beautiful landscapes. Visit a camel herder family. Enjoy camel riding for an hour. Stay overnight in Ger camp.
17 Sep – Day 5 – Travel to Ulaanbaatar (B,L,D)
Travel to Ulaanbaatar city for 280km, takes 4-5hours drive by paved road. Arrive in Ulaanbaatar. Rest in hotel. Visiting city shops and malls for souvenirs and cashmere. Farewell dinner. Stay overnight in hotel. BLD
18 Sep – Day 6 – Departure (B)
After breakfast transfer to airport for departure on SU 331 at 07.00
OSL – arriving on SU 2174 at 12.10
ARN – arriving on SU 2210 at 11.45
CPH – arriving on SU 2658 at 12.05
HEL – arriving on SU 3960 at 11.40
Price per person:
NOK 8300 in twin sharing
Single room additional NOK 1800*
*Please note the single room price is for the 2 nights hotel and 2 nights Ger camp, but not for the community based Ger camp as single rooms are not available here.
Included in the price:
- Flights with Aeroflot in economy class as per itinerary
- 5 nights accommodation in 3 star hotel and Ger-camp
- Transfers, meals and excursions as mentioned in the program
Not included in the price:
- Visa to Mongolia (price approx. NOK 850), to be applied by participants
- Travel insurance
- Mineral (bottled) water and alcoholic drinks
- Tips and gratuities
- Laundry and items of a personal nature
Deadline for application: 11th of June 2019
Please send your application to post@pata.no